Adapted by A.D. Hasselbring from the works of Edgar Allan Poe
A dark heart will be beating...
Experience Poe like you never have before with the riveting and innovative performance of Dark Heart of Poe. Conceived by award-winning director, Andrew James. Spend the perfect night with the Master of the Macabre, Edgar Allan Poe.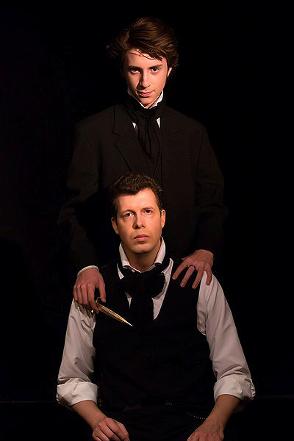 Winner of the 2014 #1 Ventura County Theatre Production by the VC Reporter
What people are saying about Dark Heart of Poe...
"Creepy, intimate and extremely well done piece of theatre."
"Pure pathos with realism. I felt as though I was transported to the 1840's! If you are a Poe Aficionado, you'll love this intimate and frightening staging of the master of Gothic Horror."
"Amazing isn't the word. Stunning, surprising, thrilling, riveting to name a few."
Stay connected with Dark Heart of Poe on Social Media
@DarkHeartOfPoe #DarkHeartOfPoe #DHoP